These flapjacks are my favourite quick go to recipe for a light snack or easy pudding after a meal.  Fully of nourishing oats, and sweetened with natural ingredients as honey and date syrup.  4 Basic ingredients make a delicious snack that is light hearted and fun.

Tools needed are a food processor and glass bowl for mixing, with a tin or ceramic dish to put the flapjack in the oven.

When placing the baking parchment in the tin, just cut to the size and place the flapjack on top.  The paper will peel off easily after the flapjack is cooked.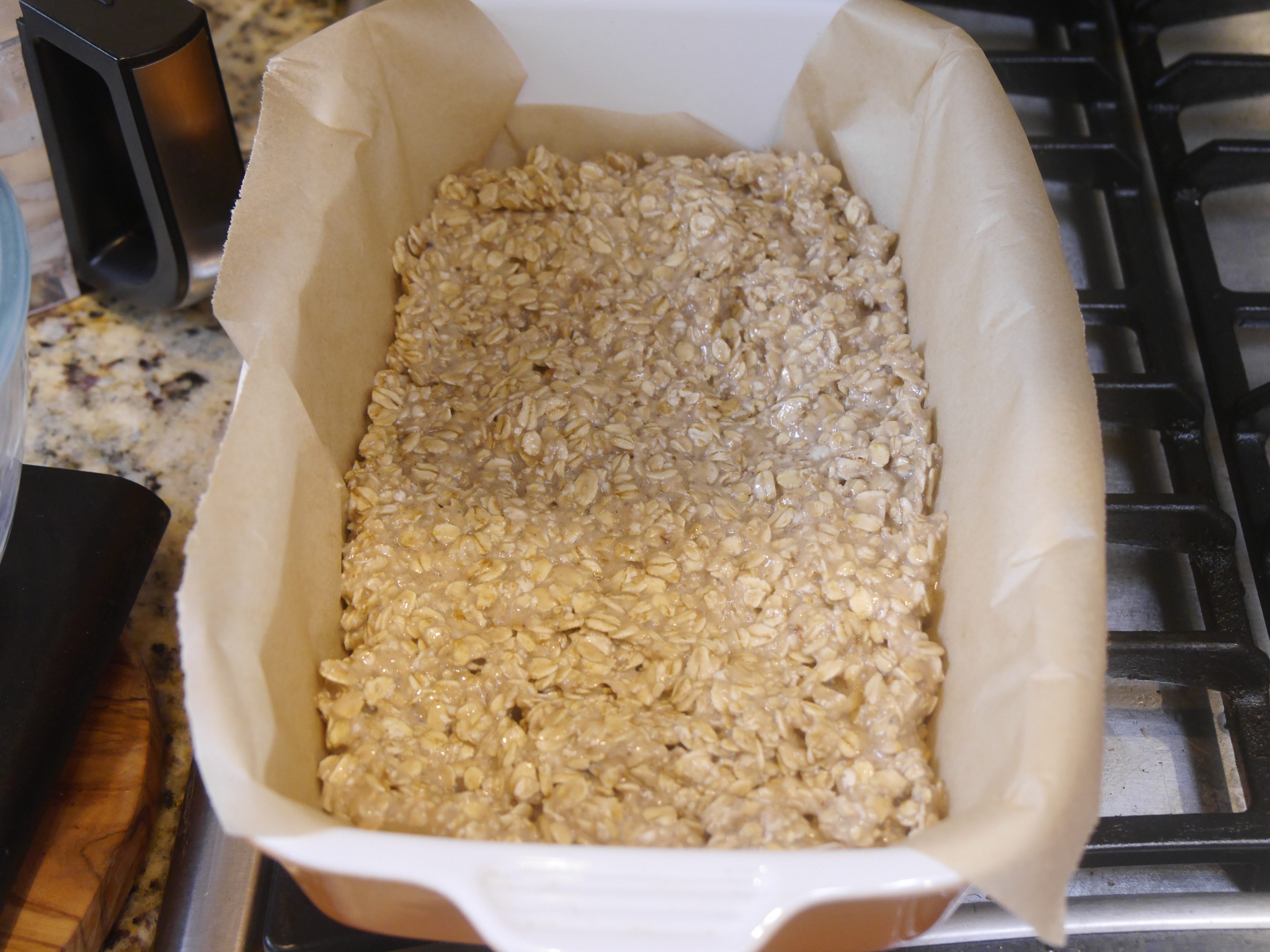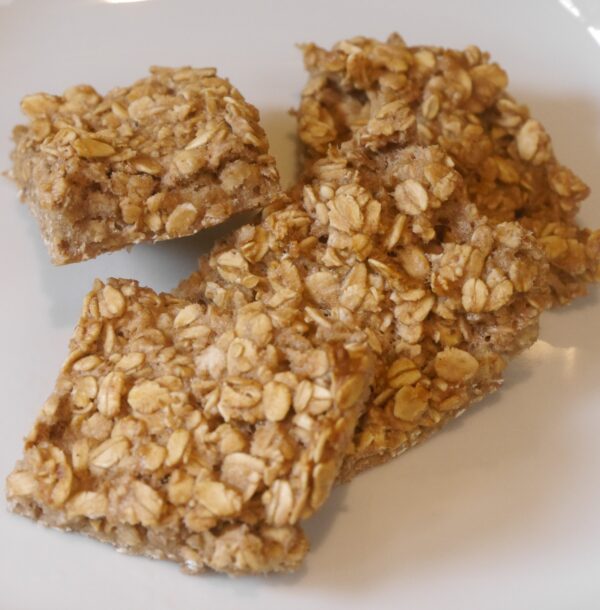 | | |
| --- | --- |
| | |
Peel the bananas and place them in a food processor. Add the honey and the date syrup and blend until you have a creamy liquid. Pour this into a bowl and measure in the oats, and mix with a wooden spoon.

Cut a piece of baking paper and to fit a tin size of 25cm-15cm ish. Spoon in the mixture and place in the oven at 150 degrees, for about 35 minutes, or until the top has gone slightly golden brown.

Cut into squares and leave in the fridge in an air-tight container - will be good for up to a week.