11th April 2018
Day 5, was a tricky day for me as most of the hiking was downhill.  It was absolutely boiling too!  We hiked about 9 miles that morning, before we stopped for a break, but it felt like we had done 16! We stopped for lunch, but there wasn't much shade, so we tucked ourselves under a bush.
We carried on only for another 3-4 miles, before finding better shade, which we stayed in for about 3 hours, until the heat of the day passed at about 3pm.  We started hiking again, and wanted to make it to mile 75.  When we got there we actually found a snake, so I decided i didn't want to camp there, and we hiked all the way to mile 77. This spot is by highway 78, called scissors crossing, which is where most hikers would hitch into Julian.
We had all the food and water we could need, as there was a massive water cache under the bridge.   We set up camp for the night, and got good rest in the shelter of the wall, out of the wind.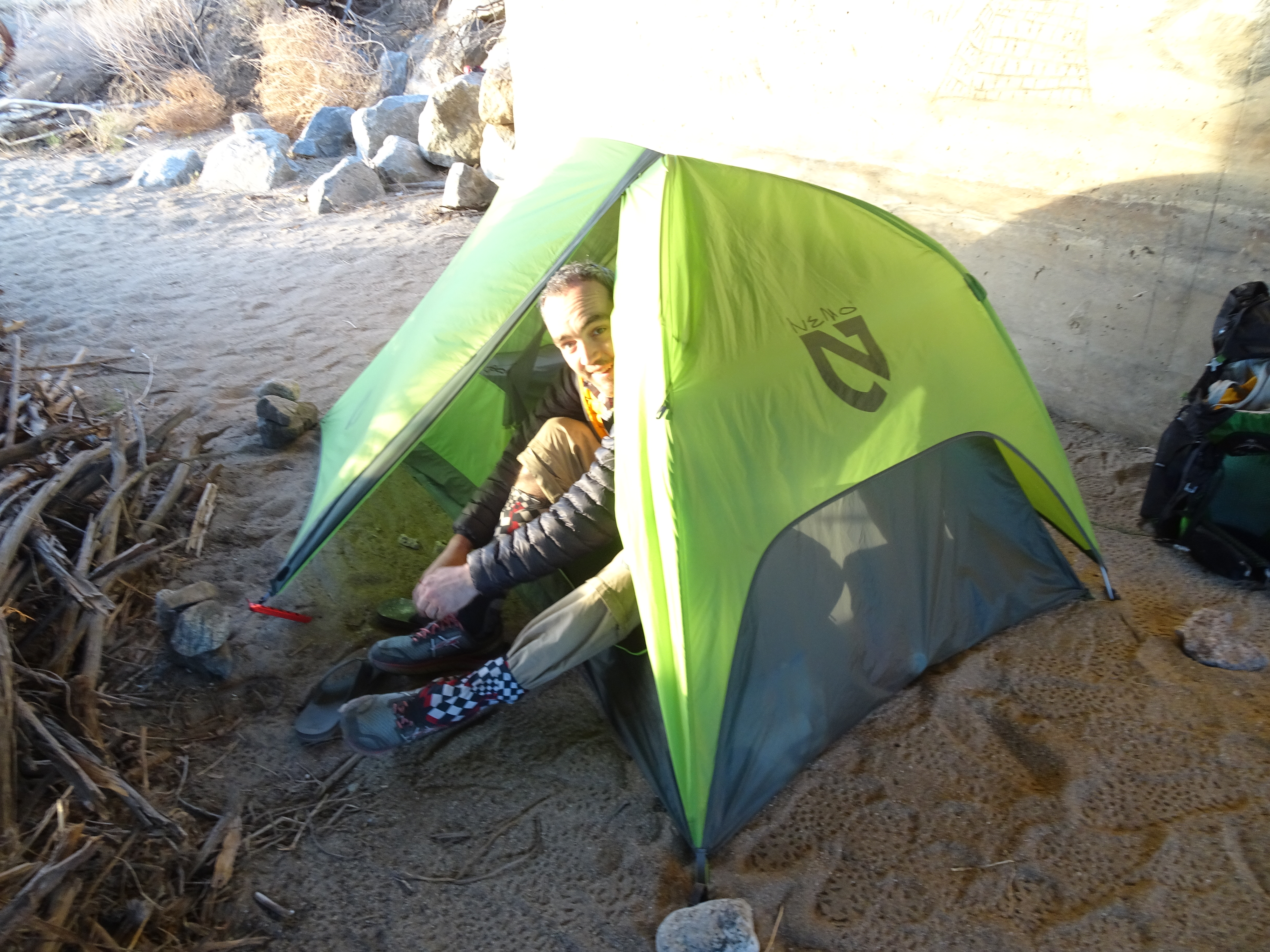 Watch our video here:
Thanks for watching
See you on day 6!….